App-based peer support, designed by and for the Canadian Public Safety community.*
*Note: PeerOnCall is currently only available to participating organizations.
Welcome to PeerOnCall, the mobile health platform customized for Canadian public safety personnel!

PeerOnCall and PeerOnCall Support have been created to promote early intervention, mental health support, and psychological health and safety in public safety workplaces, including corrections, emergency communications, fire services, law enforcement and paramedic services.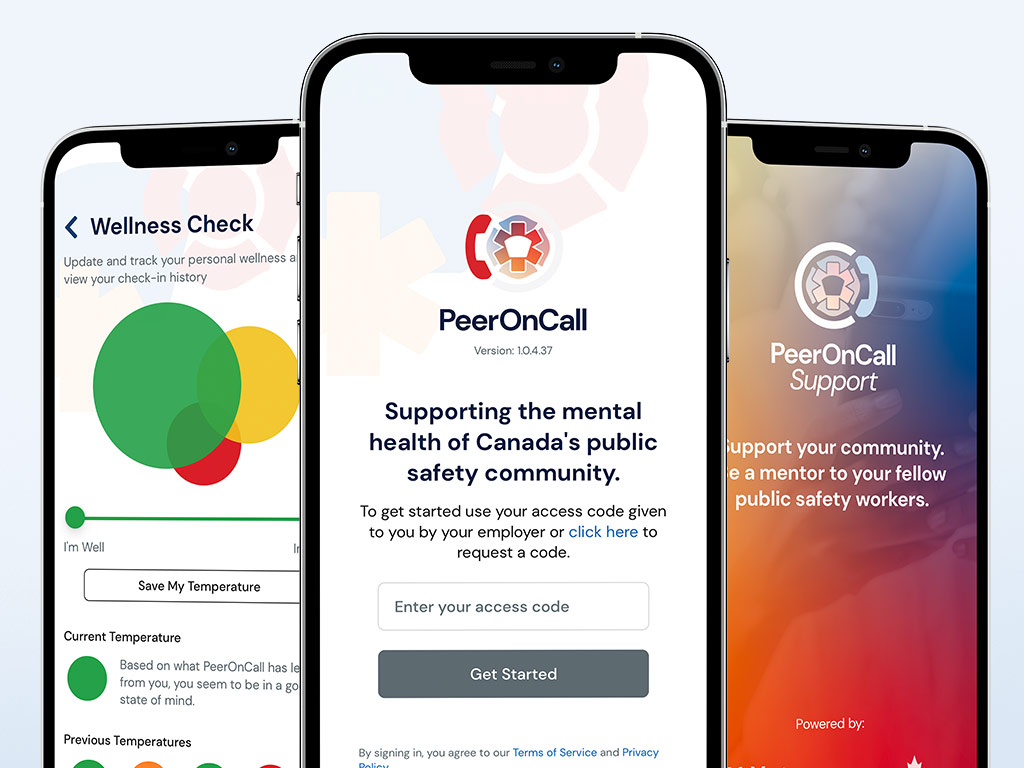 PeerOnCall is a peer support app designed by and for Canadian public safety personnel. It provides information and support for managing users' mental health with resources, tips to cope, and peer wisdom videos. Users can also connect to trained peer supporters of their choice via secure, private text or voice chat. PeerOnCall is not intended to replace crisis services or professional support; however, local resources and supports can be found throughout the app. All information is private and confidential.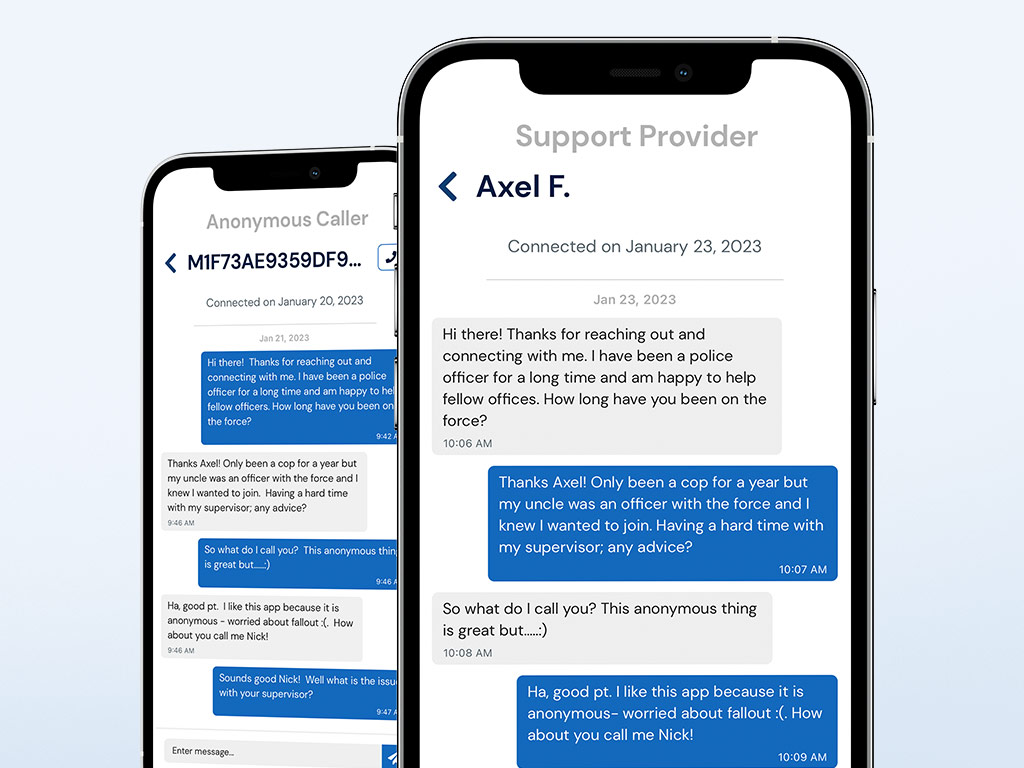 PeerOnCall Support is a tool for peer supporters to connect with PeerOnCall users from the public safety community. Trained peer support providers in participating organizations can use the app to create their profiles, indicate their availability, and track their peer support encounters. The app enables private, secure connections with PeerOnCall users who reach out for peer support via text or phone.