The PeerOnCall Support app is for trained peer support providers in participating organizations. Paired with PeerOnCall, it gives you the ability to respond to requests for support from anonymous peers in your Public Safety community.
*To create your account you must first be approved by a participating organization.
If you are not a support provider and are instead seeking peer advice, use the PeerOnCall primary application.
PeerOnCall Support Features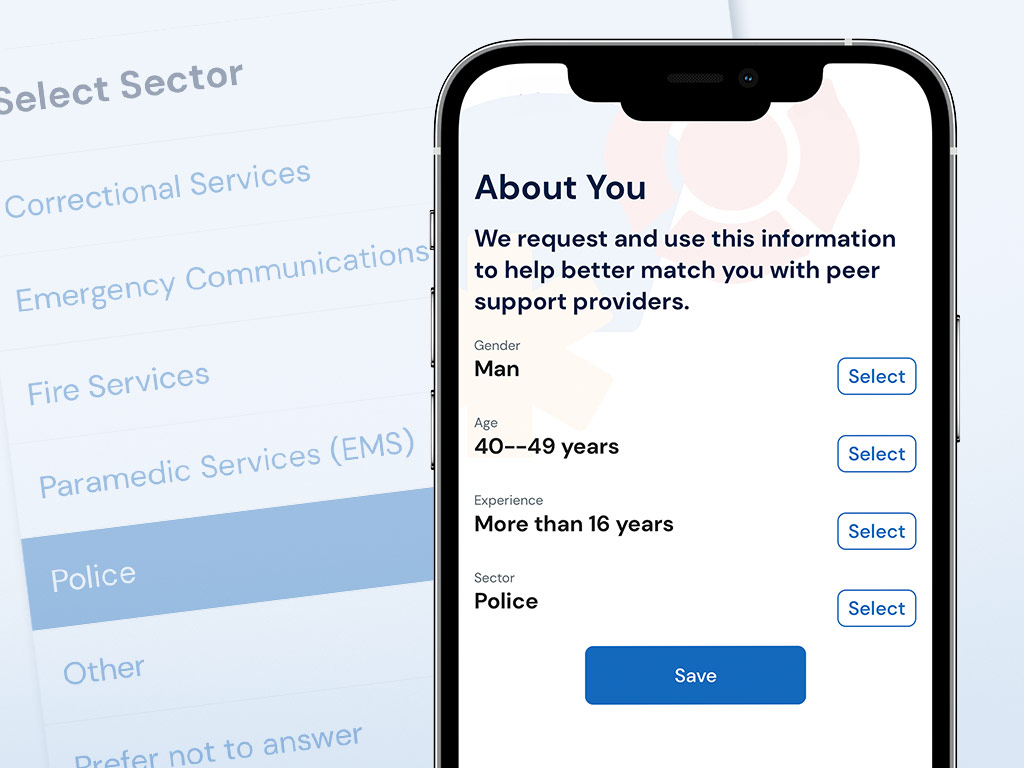 Create your bio and update your availability
Easy to use tools to create your public profile and note whether you are available to provide peer support. Modify availability over time to existing and/or new connections.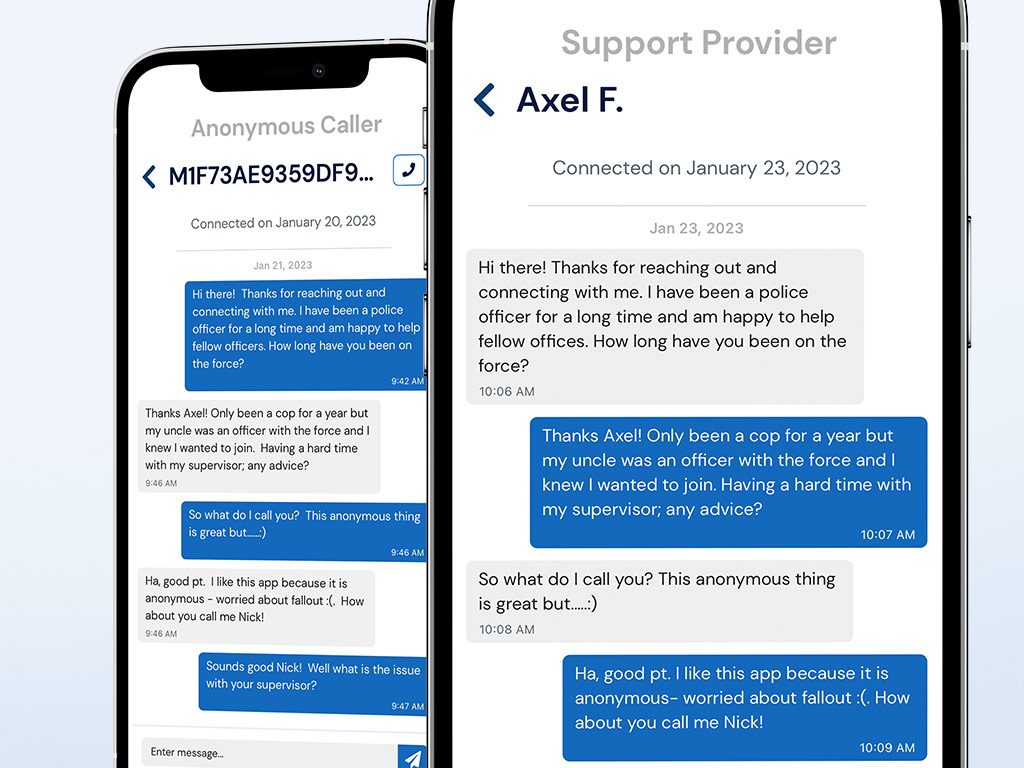 Private, secure connection to peer support
Initial connections occur via text, with an option to connect by phone via a service that masks the number of both parties. Ability to transfer call to other supports as needed.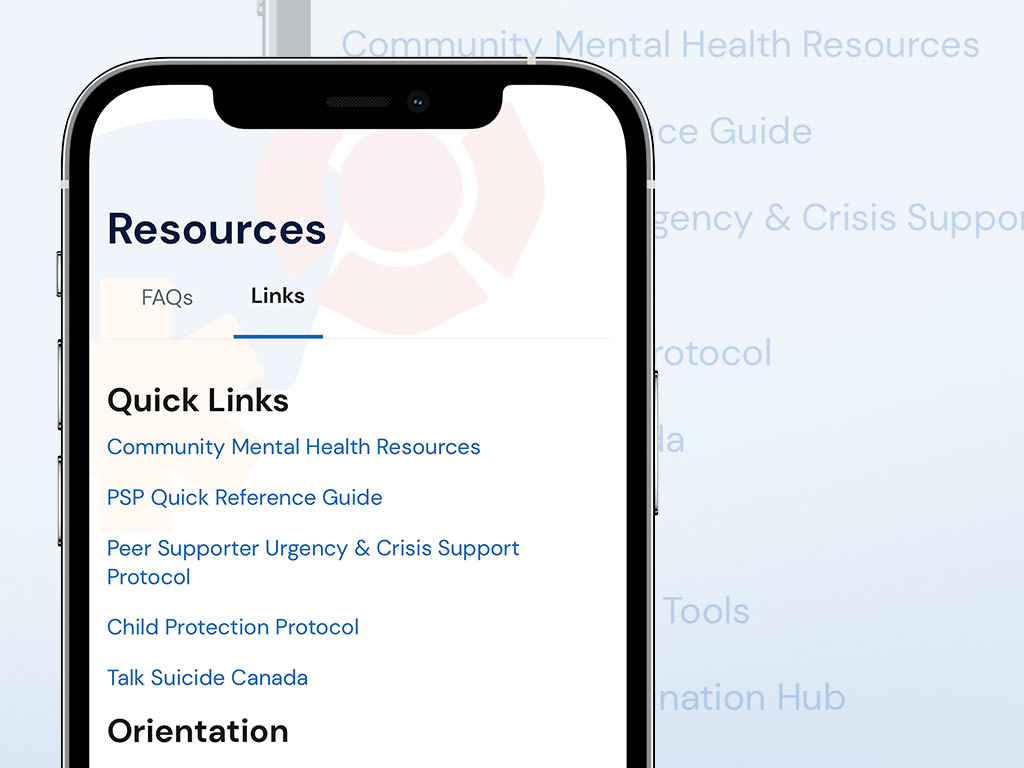 Tools to support your work as a peer support provider
Access links and resources created by and for peer support providers. Complete post-action reports to track your work over time.
Download PeerOnCall Support App
Get PeerOnCall Support to provide peer support to your colleagues. *Note: You need to have an account created for you by a participating organization.
Are you in need of peer support? Download PeerOnCall
Available on Apple App Store or Android Google Play Store
Participate in PeerOnCall App Projects
Contact oncall@mcmaster.ca if you would like to contribute to ongoing research and development related to the PeerOnCall platform.