About the PeerOnCall National Research Hub (CIHR)
Funded by the Canadian Institutes of Health Research (CIHR), the PeerOnCall Research Hub team will coordinate development of the technical, implementation and research infrastructure to facilitate research related to the PeerOnCall mobile health platform. This will include development of a data dictionary, an analytics dashboard, implementation protocols, and data management strategy to ensure privacy and security of the data. This will also include protocols for access to anonymous, aggregate data from the PeerOnCall and PeerOnCall Support apps.
Academic Research Team
Nicholas Carleton
R. Nicholas Carleton, Ph.D., is a Professor of Psychology at the University of Regina. Carleton's research has been supported by over $35 million in competitive provincial and federal grants and contracts. He has published more than 160 peer-reviewed journal articles and book chapters exploring the fundamental bases of anxiety- and trauma-related disorders, with his current bibliometrics placing him in the top 1% of Canadian male Full Professors in Clinical Psychology. He has received several prestigious awards, and recently he has been elected to the Royal Society of Canada and the Canadian Academy of Health Sciences. Dr. Carleton is currently serving as the Scientific Director for the Canadian Institute for Public Safety Research and Treatment.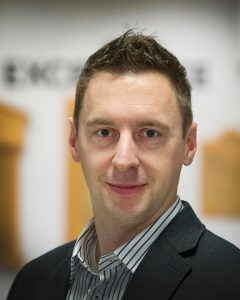 Stephen Czarnuch
Dr. Stephen Czarnuch is an Associate Professor, jointly appointed to the Department of Electrical Engineering and Discipline of Emergency Medicine at Memorial University. His research is centred on developing advanced technologies for vulnerable populations, including public safety communicators (e.g., 911, call-takers, dispatchers), older adults, people with dementia, and people with multiple sclerosis. He has published 42 journal and conference papers, 50 peer-reviewed conference abstracts, four peer-reviewed book chapters and eight technical reports. His technical focus is on machine learning, deep learning, and computer vision with application to unobtrusive, markerless human motion tracking, activity detection, and movement analysis. Within public safety communications, he aims to advance understandings of the mental health and wellness of communicators, with a specific focus on automated analysis of next-generation 911 data which include text messages, images, audio, and video.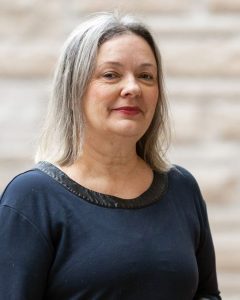 Dr. Joy MacDermid, BSc, BScPT, MSc, PhD, FCAHS, FRSC
Dr. Joy MacDermid is a clinical epidemiologist, physiotherapist, a CIHR Sex and Gender champion, and Distinguished Professor of Physical Therapy at Western University. She is a Fellow of the Canadian Academy of Health Sciences and The Royal Society of Canada, holds a Canada Research Chair in MSK Health Outcomes and Knowledge Translation, and the Dr. James Roth Chair in Musculoskeletal Measurement and Knowledge Translation. Dr. MacDermid's research focuses on firefighter health, musculoskeletal health, implementation science, and the impact of sex and gender on health. She is the Scientific Director of FIREWELL, an independent knowledge translation platform and research collaborative with firefighters.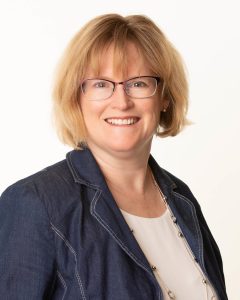 Sandra Moll
Dr. Sandra Moll is the principal investigator for the CIHR research team and primary developer of the PeerOnCall app platform. Dr. Moll is an Occupational Therapist and Associate Professor in the School of Rehabilitation Science at McMaster University. Her clinical and research expertise is in the area of mental health, building on over a decade of frontline clinical work and over two decades of applied research. Her primary program of research focuses on workplace mental health, along the continuum from mental health promotion to intervention and return to work. Her methodological expertise is in participatory co-design and implementation science.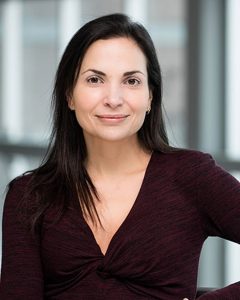 Rosemary Ricciardelli
Dr. Rosemary Ricciardelli is Professor (PhD, Sociology) in the School of Maritime Studies and Research Chair in Safety, Security, and Wellness, at Memorial University's Fisheries and Marine Institute. Elected to the Royal Society of Canada, her research centers on evolving understandings of gender, vulnerabilities, risk, and experiences and issues within different facets of the criminal justice system and among mariners. She has published 11 books, over 190 journal articles and nearly 50 chapters all in the areas of Pubic Safety Personnel, criminalized persons, and wellness – broadly defined. As a sex and gender researcher, her interests lay in the social health, identity construction, and lived experiences of individuals.
Public Safety Personnel Stakeholder Advisory Team
Comprised of knowledge user partners across service sectors, the PeerOnCall National Advisory Team is responsible for: